Event Horizon: 10 Amazing Nerd Holidays in 2014
Tis the season for traditions to commence — for family and friends to gather from far and near — for another dose of nerd holiday cheer!
Here's a list of some of the most awesome nerd holiday's coming up from now until the end of March. Get your favorite calendar app open, you're going to want to save these!
International Shareware Day – December 14th 
It's time for the annual tradition of showing our software developer friends how much we all care by throwing some coin their way in appreciation of their hard work producing all the free software we use. Have some free software you can't live without? Show some love and pass along some Bitcoin on their site. IS Day is celebrated annually on the second Saturday of December.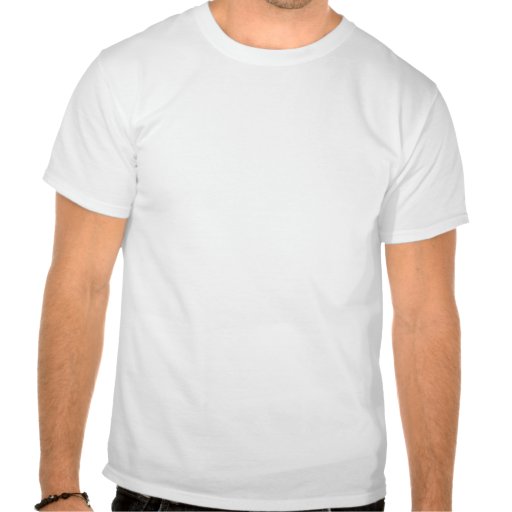 National Cat Herders Day – December 15th
Born from a couple in California, this holiday is to recognize those who are either:
1) Suffering from the craziness of the holiday season / end of year rush
"Getting people to answer my emails in December is like herding cats!"
2) Crazy about cats and are literally in the business of herding them.
Bucket yourself into one of both of these, pick up a Cat sweater (and/or ears), and host a party with friends doing the same. This will be a hit.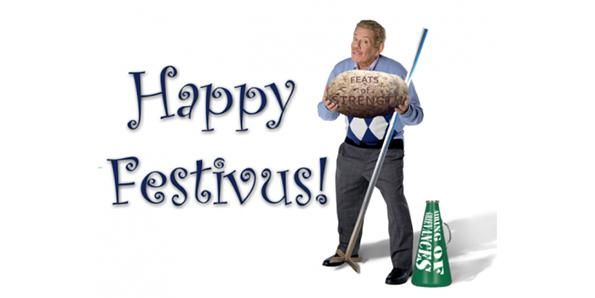 Festivus – December 23rd
Seinfeld fans rejoice! Deemed "a Festivus for the rest of us" on the popular sitcom, this parody is to celebrate the non-commercial side of the holidays. So grab an aluminum Festivus pole, make a few calls to your most cynical cohorts, and dust off some old episodes of the Dan O'Keefe masterpiece.
Grav-Mass – December 25th
For us physics nerds out there, Dec. 25th can serve as a birthday celebration for a common relative. Some call Isaac Newton the Father of Mechanics, of Gravity, or the co-Father of Calc, but NerdGlaze just calls him Dad. Don your tree with loosely hung fruit (predominately apples) and belt out the lyrics of The Ten Days of Newton (via NYT).
National Science Fiction Day (AKA Isaac Asimov's Birthday) – January 2nd
A day to commemorate our love of sci-fi writing and film and to remember a master of the craft, Mr. Asimov. Queue up some classics such as Nightfall or book one of The Foundation Series and let your mind explode. Or you could always just pop on Bladerunner, a nerd-fi classic.
Wikipedia Day – January 15th
The day that Wikipedia entered the public consciousness in 2001, January 15th is a day to celebrate the Wikipedia community, make themed cupcakes, and otherwise connect with your fellow Wikipedians (real term) both online and off. Do you remember having to do research using physical dictionaries back in the day? My, was that terrible …
Winter-een-mas – January 26th – 31st
The official gamers holiday of the year: a season that spans all of January, but concludes in the final week of the month. A perfect time to overindulge in all of your favorite games picked up over the holidays and to max out your skills (and character levels). So pick up a 36-pack of Dew from your favorite bulk distribution warehouse, settle into some sweatpants, and get ready to be real comfortable over the month of January — because the celebration isn't outside, it's raging online.
Darwin Day – February 12th
Speaking of Survival of the Fittest (see Winter-een-mas above), today is the day of the year for our biology brethren and us to rejoice around Darwin's life and accomplishments. It is also to recognize the greater place of science within our world. And please someone, cook up a batch of Primordial Soup … Nerd Glaze will love you forever.
Pi Day – March 14th 
A staple nerd holiday. March 14th is a day to revel in the beauty of the the Pi constant and to create culinary masterpieces of the dessert variety. Of course, a great day for discussing math, doing math, and for receiving admission to MIT (apparently this is a tradition, and an oh so nerdy one at that)!
Tolkien Reading Day – March 25th
Crawl into your Hobbit Hole, set ablaze a pile of freshly gathered tinder, and turn some pages of your favorite Tolkien novel. LOTR, The Hobbit, The Silmarillion – any choice is a great one. Bonus points for claiming everyday items as your own and declaring them "precious."
Get these on your calendar ASAP and begin a tradition with your friends/workmates/classmates to rejoice over one or more of these awesome days this year!
Have a favorite nerd holiday coming up? Tell us all about it in the comments!
---